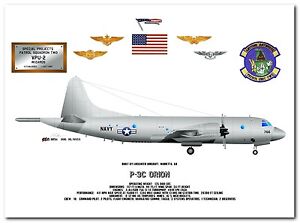 Lt. Cmdr. Edward C. Lin faces several counts of espionage and other charges outlined during a April 8 Article 32 hearing in Norfolk, Va. Lin had a career as a signals intelligence specialist on the Navy's Lockheed Martin EP-3E Aries II reconnaissance aircraft. The U.S. Naval Institute said Lin also had been a department head with the Special Projects Patrol Squadron (VPU) 2 "Wizards" at Kaneohe Bay, a highly secretive group that flies specially-modified spy planes and has been known to change aircraft paint schemes and identifying numbers to blend in with other Navy planes.
Lin's job on the Aries II, which bear a resemblance to the maritime surveillance and anti-submarine warfare P-3C Orion, was to manage the collection of electronic signals from the aircraft – a central coordinator. The specifics of how the U.S. gathers signals from potential adversaries are among the military's most closely guarded secrets. Knowing the methodology for how the U.S. gathers signals intelligence – information that Lin would likely have with his Aries II experience – could allow adversaries to devise ways to counter U.S. monitoring.
[July 20 2014 RIMPAC gets four China navy ship participants and one spy ]
Chinese People's Liberation Army Navy electronic surveillance ship Beijixing (pennant number 851). A ship of this class is currently off the coast of Oahu, monitoring RIMPAC 2014.
"This AGI is most likely to be the Type 815 Dongdiao-class intelligence collection vessel Beijixing (pennant number 851), home ported in the East Sea Fleet," Erickson, an associate professor at the Naval War College said.
"Beijixing is the most experienced vessel from the PLAN's [China's People's Liberation Army Navy ] most advanced class of AGI. Based on Internet photos and Japanese government and other media reports, Beijixing is China's most well-traveled AGI, having operated frequently near and within Japan's claimed Exclusive Economic Zone (EEZ)." What's strange about the Chinese ship monitoring RIMPAC from afar is four PLAN ships and their crews have already been included in most levels of the operation. RIMPAC — held every two years — includes 50 ships, 200 aircraft and more than 25,000 military personnel from 23 nations. The exercises will run until August.
Chinese Navy's missile destroyer "Harbin" fires during the AMAN-13 exercise in the Arabian Sea, March 8, 2013. Naval ships from 14 countries, including China, the United States, Britain and Pakistan, joined a five-day naval drill in the Arabian Sea from March 4, involving 24 ships, 25 helicopters, and special forces.
The U.S., which traditionally has maintained an impressive array of naval forces comprised of units of the Sixth Fleet, had decided to reduce its naval presence in the Eastern Mediterranean, but in view of the increased traffic -- from Russia, China and especially the Islamic Republic of Iran -- has now changed its mind and will retain a significant naval force in the area.
Regional security arrangements have changed considerably since the onset of the Arab Spring, and developments in the Middle East have enhanced Cairo's role within the strategic framework. Reliable sources say the Muslim Brotherhood-controlled government has offered Washington "more than facilities" in order to ensure Washington's continued support during the Muslim Brothers' crisis-ridden bid to secure control over the state.
Officials at the US embassy in Cairo confirmed the impression of a continuing close relationship between Egypt's Armed Forces, the US Defense Department and the administration in Washington.
[March 1]The 14th naval squad, sent by the Chinese People's Liberation Army (PLA) Navy, departed February 16 from China to the Gulf of Aden and Somali waters for escort missions.
China said it was sending a navy ship to protect its citizens being evacuated. The PLA Navy has just dispatched Xuzhou,F530, a Type 054 Jiangkai-II class missile frigate, from the ongoing seventh PLAN anti-piracy task force deployment off Somalia to steam to Libyan coast to provide support and protection for the ongoing evacuation mission there. The escort mission has been approved by the Central Military Commission, according to Xinhua, and at least 6,300 of the roughly 30,000 PRC citizens in Libya have been evacuated. Xuzhou incorporates many stealth features: sloped hull design; radar absorbent materials; and reduction of surface equipment and features.
Builders: Hudong-Zhonghua Shipyard
Operators: People's Liberation Army Navy
Preceded by: Type 054 frigate
Succeeded by: Type 054B frigate
Displacement: 4,053 tonnes (full), 3,600 tonnes (standard)
Length: 134 m (440 ft)(CCTV report)
Beam: 16 m (52 ft) (CCTV report)
Propulsion: CODAD, 4 x SEMT Pielstick 16 PA6 STC diesels, 5700 kW (7600+ hp @ 1084 rpm) each
Range: 3,800 miles estimated
Sensors and processing systems:
Type 382 Radar (Upgraded from Type 381 Radar "Sea Eagle S/C") 3D air/surface search radar
Type 344 (Mineral-ME Band Stand) OTH target acquisition and SSM fire control radar
4 x Type 345 (MR-90 Front Dome) SAM fire control radars
MR-36A surface search radar, I-band
Type 347G 76 mm gun fire control radar
2 x Racal RM-1290 navigation radars, I-band
MGK-335 medium frequency active/passive sonar system
ZKJ-4B/6 (developed from Thomson-CSF TAVITAC) combat data system
HN-900 Data link (Chinese equivalent of Link 11A/B, to be upgraded)
and decoys: Type 922-1 radar warning receiver
HZ-100 ECM & ELINT system
Armament: 1 x HQ-16 32-cell VLS SAM launcher
2 x 4 C-803 anti-ship / land attack cruise missiles
1 x 76 mm dual purpose gun
2 x Type 730 7-barrel 30 mm CIWS guns
Triple 324 mm YU-7 ASW torpedoes
2 x Type 726-4 18-tube decoy rocket launchers
Aircraft carried: 1 Kamov Ka-28 'Helix' or Harbin Z-9C