now anchored Port Kavkaz, Kerch Strait, Crimea, Sea of Azov
Tanker anchored at Sekerpinar Turkey
cargo delivered to established firms in Israel
Ship-tracking data showed the tanker sailing fully-laden towards the Israeli port of Ashkelon/Ashdod before its satellite transponder was turned off on Feb 22.

It reappeared unladen. Several of the oil tankers that have carried Iraqi Kurdistan crude from Turkey's Mediterranean port of Ceyhan have unloaded at Israeli ports, according to ship-tracking data and industry sources.

The KRG has in the past denied selling oil to Israel, which is not recognised by the vast majority of Arab states, including Iraq.

A source in the KRG said that all the oil was being delivered to established international trading companies.
[March 11 Off Canakkale Turkey (2015-03-12 00:36) at anchor
[March 3 ]
United Kalavryta is at Limassol, not under command, 0 knots.
February 2 United Kalavryta: value of cargo declined by $60 million during wait off Texas
[January 27
Kurdish oil: United Kalavryta is heading to Gibraltar]
Energy Minister Taner Yıldız
United Kalavryta is heading to Gibraltar, the British territory on the southern tip of Spain. Iraq and the Kurds agreed in December to start selling oil jointly. The accord will allow them to supply about 550,000 barrels a day more oil from northern Iraq. The autonomous Kurdistan Regional Government (KRG) will receive its full 17 percent of the budget, the head of the Iraqi parliament's oil committee said. "Erbil will receive 17 percent of the national budget in reality and not just in theory, and this order will remain even in the future," The agreement with Erbil on the export of 550 thousand barrels through the pipeline region to the Turkish port of Ceyhan, is without deals or secret treaties under this Agreement in regards to the export of oil.
[December 24
40th tanker loading - Turks not getting paid
Kurdish oil has been shipped by 39 oil tankers from Ceyhan but Iraqi Kurdish authorities have not yet paid all payments to Turkey's Halkbank, Energy Minister Taner Yıldız has told journalists. The 39th tanker was loaded and we see one tanker is loaded once every two days.
ISTANBUL
,— Iraqi Kurdistan has shipped a total of nineteen tankers carrying 13.7 million barrels of crude oil since May via a pipeline to Turkey's Mediterranean port of Ceyhan, a Turkish energy official told Reuters on Thursday.
"Part of the Kurdish oil money has not been paid yet by the Kurdish authorities. They say they need to take the money from the contracting parties to make the payment to us. We have said to them the money needs to be paid and transferred to Halkbank in accordance with our deal," he said. Hawrami said he was "hopeful for the first time" the long-running dispute over independent Kurdish oil sales could be resolved due to a "big change in attitude" under the new Iraqi prime minister, Haider al-Abadi, who took office in September. "The KRG will play its full role in helping Iraq to meet its energy export targets" in 2015, Hawrami said.
September 25,
2014
"The flow of Kurdish oil continues without any issues. The 20th tanker will be loaded in the coming days," the official said, adding that the storage tanks in Ceyhan currently held 445,000 barrels of oil.
Turkey's state-run lender Halkbank, where buyers of the Kurdish oil make their payments to, holds $400 million for the sold oil, Turkish Energy Minister Taner Yildiz told reporters on Wednesday.
"This is a business in which so far $1.3 billion worth of revenues have been made," Yildiz added.
[September 20
mt Ultimate Freedom STS to mt Northern Star, KRG oil to Singapore?]
mt Northern Star off Singapore
The Ultimate Freedom suezmax tanker, carrying 1 million barrels of Kurdish oil from Ceyhan, this week carried out a ship-to-ship transfer of its cargo to the Northern Star, a Very Large Crude Carrier that can hold 2 million barrels of oil. The vessels were just outside the Singapore Strait in Malaysian waters.
An official at the Malaysian Port of Tanjung Pelepas (PTP) and the ship's captain confirmed a transfer between the two vessels took place.
Two more Kurdish tankers, the United Dynamic IMO: 9412309 and United Emblem IMO: 9419096, have sailed through the Suez Canal in the past week and are listed as heading to Asia 'for orders'.
Vessel's name:
Ultimate Freedom
Last updated:
Sep 15, 2014
Ex-name(s):
Huelva Spirit / Iria Tapias
IMO number:
9212759 Call sign:
3ESB9
Flag:
Panama Port of Registry:
Panama
Owner:
Ultimate Freedom Inc. Operator:
Wan Ship Management Inc
Type of vessel:
Oil Tanker
Built:
Mar 28, 2001
Type of hull:
Double Hull
Class Society:
Bureau Veritas
Northern Star
IMO: 9183350
MMSI: 567493000
Call Sign: HSB4887
Flag: Thailand (TH)
AIS Type: Tanker
Gross Tonnage: 149407
Deadweight: 281050 t
Length × Breadth: 330m × 60.04m
Year Built: 1999
Status: Active
[September 8
United Kalavryta: Marine Management Services doesn't address the question - laden or unladen]
laden or unladen?
Two officials at vessel operator Marine Management Services M.C. of Piraeus, Greece, didn't immediately respond to e-mails seeking comment on the status of the vessel and its cargo. They also didn't address the question in several e-mail exchanges.
Four firms that handle lightering services for vessels entering the ports of Houston, Corpus Christi, Galveston and Port Arthur said yesterday they haven't been hired to offload oil from the stranded ship onto smaller ships and bring it to shore.A fifth firm, AET Inc. (AET), had originally been hired to lighter the oil and later dropped the job after the dispute over the cargo arose
The case is Ministry of Oil of The Republic of Iraq v. 1,032,212 Barrels of Crude Oil, 3:14-249, U.S. District Court, Southern District of Texas (Galveston).
[September 3 The vessel`s AIS is back.- Has Gregory Callimanopulos-controlled Marine Management Services STS United Kalavrvta ?]
The United Kalavryta is too large for the Houston Ship Channel, so it is anchored in an area where such vessels transfer their cargo to smaller ones in a process called lightering. The Coast Guard requires ships to file notice before lightering occurs, but the United Kalavryta had filed no such notice as of Thursday afternoon,
United Kalavrvta is managed by Gregory Callimanopulos-controlled Marine Management Services (MMS), which is the same company managing three suezmax tankers that have been involved in lifting Iraqi Kurdish oil from Ceyhan.
A Coast Guard official said that the vessel might have turned off its beacon in the Gulf of Mexico, which it is not supposed to do,
or it was possible the ship had traveled outside the range of the U.S. Coastguard antennas which would account for it vanishing from the AIS ship-tracking system.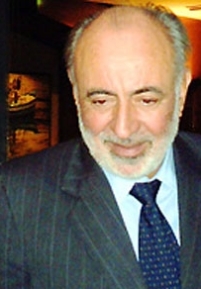 Where did that $100 million worth of crude go?
[August 19 M.T. United Kalavrvta free to discharge KRG oil at Galveston [but stay tuned]]
Aug 26, 2014 12:01 AM ET A U.S. judge threw out a court order that would have required federal agents to seize and hold the cargo for the Iraqi Oil Ministry until a court there decided which government owns it. "Kurdistan's unauthorized export of oil over land -– and later overseas –- may violate Iraqi law, but it does not violate U.S. maritime law," Miller said.
Miller threw out a seizure order issued July 28 by a Houston magistrate judge, who questioned U.S. jurisdiction in the matter while agreeing to store the cargo onshore at Iraq's expense as the debate continued in that nation's Supreme Court.
M.T. United Kalavrvta intended to discharge its cargo into smaller vessels for delivery at the Texan port of Galveston.
August 19 MT Kamari: from Ceyhan sts United Carrier to Omisalj, $350 million for KRG
MT United Carrier has departed Omisalj
MT Kamari [below]has again loaded crude at Ceyhan, sailing to Malta where it executed a ship-to-ship transfer to a smaller vessel called the United Carrier.
The vessel is managed by Greece-based Marine Management Services, the same company that runs the Suezmax tankers lifting Kurdish oil.
The United Carrier discharged at Omisalj for Croatia's refineries, which are partly-owned by Hungary's Mol Group, a company that has invested in oilfields in Iraqi Kurdistan.
The Croatian government owns the 100,000 barrel per day INA refining company jointly with Mol Group.
Based on international prices above $100 a barrel, total Kurdish crude sales from Ceyhan would total around $350 million, even if some tankers have been slightly discounted, the fourth major sale of Kurdish crude.
"A tanker with 80,000 cubic metres of crude oil arrived at the Omisalj terminal and it should be unloaded on August 17".
The Hungarian oil company, MOL Group, is listed as the buyer of the shipment.
[August 15 U.S. supports Kurds against ISIS, ISIS oil selling but not KRG?]
A senior Turkish official has asked the U.S. to allow importers to buy KRG oil as the US carries out air strikes against Isis in support of the Kurdistan Regional Government, even as officials in Washington discourage international purchases of Kurdish oil for fear such a trade could further fragment the Iraqi state.
"This is urgent: Isis is now selling its oil, but the Kurds are not allowed to sell their oil,", referring to oilfields captured by the jihadist group in eastern Syria and around the northern Iraqi city of Mosul.
He claimed Isis was selling cut-price oil to the Syrian government – there are also allegations of widespread oil smuggling from the jihadist-controlled region, notably to Turkey itself – and compared those sales with the legal obstacles faced by KRG exports.
This week, Axeon, a US-based refiner said it would not proceed with a Kurdish buy because it was "controversial" – the latest in a series of rebuffs for tankers circling the globe with shipments of Kurdish oil.
[August 11]
Phoenix An
M / T Phoenix An has departed Ceyhan, Turkey with crude oil from northern Iraq to international markets. M / T Phoenix An, Manager:
Ancora Investment Trust Inc., carries 260 thousand barrels of crude oil, according to Information received from the Ministry of Energy and Natural Resources. Thus, 6 ships are carrying Iraqi oil to international markets.
Meanwhile, the flow of oil from northern Iraq to Ceyhan started again. 2.6 million barrels of storage capacity at Ceyhan have been full and the flow of oil cut , butb pumping was resumed on August 3.
Ministry of Energy and Natural Resources reports that 75 thousand barrels per day are being received, northern Iraq's oil exports continuing despite all adversities. Legal steps taken by the Iraqi government and the United States oppose the sale of oil by KRG.
IMO: 9299496 MMSI: 229357000 Call Sign: 9HA3264 Flag : Malta (MT) AIS Type: Tanker Gross Tonnage: 24,048 DeadWeight: 38512 Length x Breadth: 27.4m 182.78mx Year Built: 2005
Owner:
Phoenix An Shipping Limited
GT (ITC 69):
24,048
(10125886)
NT (ITC 69):
11,096
Manager:
Ancora Investment Trust Inc.
DWT:
38,512
(190761) (LRF / Company identification no: 1359648)
(194737) (LRF / Company identification no: 000000)
Yard:
Guangzhou Shipyard International Co. Ltd. (102545)
Year of Build:
2005
Type:
101 - Tanker for Oil
Sister Vessels
Vessel shape:
Monohull ship
Richard A. Barone founded Ancora in 2001 shortly after The Maxus Investment Group (which he established in 1973) was sold to Fifth Third Bank.
Theodoros Kottaridis, Chief operating Officer, ANCORA INVESTMENT TRUST INC
Richard A. Barone was President and CEO of Maxus Investment Group. His career as a leader in the investment industry spans a period of more than 30 years. As a Founder of Maxus Investment Group in 1973, he presides over one of the oldest and largest privately held investment advisory and securities brokerage firms in the Midwest. In addition to his investment management responsibilities to institutional and high net worth clients, Mr. Barone is also the Manager of the Maxus Income Fund, the Maxus Equity Fund, and the Maxus Aggressive Value Fund. He is a graduate of Georgetown University with a degree in Economics and has undertaken graduate studies at both Georgetown and Northwestern Universities
[August 11]
Heidmar currently has around 100 tankers in its pools. It is 49% owned by Russia's Rosneft
MT Kamari
MT Kamari, left Ceyhan on August 1 and was heading for Egypt's Port Said. It is carrying one million barrels of KRG crude oil.
Crude oil tanker
IMO: 9399492
MMSI: 240829000
Call Sign: SVAL3
Flag: Greece (GR)
AIS Type: Tanker
Gross Tonnage: 83545
DeadWeight: 156853
Length x Breadth: 274.5m x 48.04m
Year Built: 2009
Status: Active
Owner:

Lilium Owning Company Limited
Operator:

TMS Tankers Ltd
Former name(s):
- Kamari I (Until 2013 May)
- Kamari (Until 2012 Feb)
- Genmar Gulf (Until 2011 Feb)
- Crudegulf (Until 2003 May)
- Landsort (Until 1997 Oct)
Company Name Lilium Owning Co Ltd
Company Name Full Lilium Owning Co Ltd
Activity Owner, Manager
Addressc/o Heidmar Inc, 20, Glover Avenue, Norwalk CT 06850-1219, USA [Connecticut-based Heidmar currently has around 100 tankers in its pools. It is 49% owned byRussia's Rosneft, 49% owned by George Economou-controlled Shipping Pool Investors, and 2% owned by Heidmar management. ]
Town Norwalk CT
Country United States of America
Postal Code 06850-1219
[August 3 United Emblem STS transfer under MARINE MANAGEMENT SERVICES M.C.operator]
MT United Emblem, which is carrying more than 1 million barrels of oil, is one of three tankers loaded with oil from the autonomous Kurdish region, which is trying to sell oil independently. United Emblem – still holed up in the South China Sea off Malaysia – has managed to offload part of its cargo on to another tanker. The ship-to-ship transfer is a ploy also used by other countries, such as Iran in an effort to disguise the origin of crude, with moderate success. A senior executive at Marine Management Services confirmed the ship-to-ship transfer involving the United Emblem took place in a "legitimate operation". The ship is "fixed to a legitimate charterer and performing legitimate operations," said Kostas Georgopoulos, the chartering manager at Marine Management Services. "The ship is still in international waters," he added MARINE MANAGEMENT SERVICES M.C.
MMS took over personnel, premises and business of Trade & Transport Inc which was established back in 1960. T&T Inc and subsequently MMS, have ever since been providing management of tankers, bulkers and combination carriers including handysize bulkers, panamax bulkers, capsize vessels, panamax tankers, aframax tankers, suezmax tankers and VLCCs.
MMS has expertise in managing vessel operations, inspecting second-hand vessels for purchase, fleet maintenance, repairs and new building supervision.
Company Name: TALMAY TRADING DMCC
Address: Dubai - Dubai Multi-Commodities Centre (DMCC)
POBox:
Telephone Number: 04-3915043
Fax Number: 04-3611077
E-mail: johan@sbsuae.com
Website:
Business Activity: Energy
Talmay has offices here
United Kalavrvta
A U.S. court has ordered U.S. Marshals to seize a $100 million cargo of Kurdish oil on a tanker off the coast of Galveston, Texas, if it is brought ashore, adding a new twist to the long-standing dispute between Baghdad and the Kurdistan Regional Government over oil sales.
In a complaint filed with a Texas court Monday, Iraq's ministry of oil accused the KRG of illegally producing and exporting the oil onboard the United Kalavrvta and secured a court order to seize the oil should it come to shore. The complaint didn't include a request to seize the tanker itself, which is too large to enter the Houston shipping channel and unload its cargo directly.
In a further blow to the KRG, the company hired to deliver oil from the United Kalavrvta to the U.S. shore, AET Offshore Services Inc., also filed a complaint Monday, seeking to clarify its legal position and relieve it from its obligations to lift the oil until the dispute over its ownership has been resolved.
"AET hasn't engaged in any lightering operations with this cargo and there's no intention to do so pending clarification from the court," a company spokesman said.
The court filings also revealed the biggest clue yet as to the potential identity of the oil's buyer, revealing that British Virgin Islands-registered Talmay Trading Inc. had chartered AET's services. However, it is unclear whether Talmay was indeed the final buyer or acting as a middleman.
[July 28 United Kalavrvta at Galveston from Ceyhan with KRG crude]
A tanker carrying crude oil from Iraqi Kurdistan was anchored near the Port of Galveston, Texas, on July 27, a delivery that has infuriated Baghdad, which has threatened to sue anyone who buys the black gold.
The Marshall Islands-flagged tanker United Kalavrvta sailed from the Turkish port of Ceyhan on June 23. The United Kalavrvta spent a week hovering off the coast of Malta before striking across the Atlantic toward the U.S. Its final buyer is still unknown.
The ship carries approximately 1 million barrels of crude, which would fetch more than $100 million at international prices. It must undergo a routine safety inspection by the U.S. Coast Guard on before it can unload its cargo, an official said.
Washington has pressured companies and governments not to buy crude from the Kurdish Regional Government (KRG), but it has stopped short of banning U.S. firms from buying it outright. A second ship - the United Leadership - is still waiting off the coast of Mohammedia, Morocco and a third tanker - the United Emblem - is sailing to Malaysia.
IMO: 9290397
Name: UNITED KALAVRVTA
MMSI: 538005501
Type: CRUDE OIL TANKER
Gross Tonnage: 81076 t
Summer DWT: 159156 t
Build: 2005
Flag: MARSHALL ISLANDS

Owner:

UNITED KALAVRYTA INC.

Operator:

Marine Management Services M.C.
[June 27]
2014-06-27 12:18 Tanker VALFOGLIA IMO: 9417309 MMSI: 247235700 Call Sign: ICLM Flag: Italy (IT) Type: Crude oil tanker Gross Tonnage: 60185 DeadWeight: 109060 Length x Breadth: 243m x 42.08m Year Built: 2009 Latitude / Longitude: 35.85376 / 30.82469 Speed/Course: 11.5kn / 271° [June 25]
Type: Oil products tanker
Length x Breadth: 248m x 43.34m
Info Received:(2014-06-25 12:19)
Latitude / Longitude: 35.31068 / 29.7328
Speed/Course: 13.5kn / 257°
Last Known Port: CEYHAN [TR] (2014-06-24 13:21:00)
Kurdish authorities have continued floating tankers carrying their crude from Turkey's Mediterranean port of Ceyhan uninterrupted. Three tankers have sailed since May 22, and a fourth tanker started loading June 22. While the first tanker is still idling off Morocco to discharge its load, the second cargo was delivered over the weekend to the Israeli port of Ashkelon, managed by Eilat Ashkelon Pipeline Co.
The first tanker, the United Leadership, is still lingering off the Moroccan coast after it attempted to deliver oil to the North African country's Mohammedia refinery at the start of this month. The government told the vessel, laden with 1 million barrels of oil, to vacate its waters pending a final decision.
ERBIL, Iraq—The semiautonomous Kurdish region of northern Iraq received $106 million for the first million barrels of oil it piped to Turkey and shipped to international markets, a steep discount compared to regional alternative sour grades. The oil was sold at about a $13 per barrel discount when taking the current level of benchmark dated Brent, whereas Urals has been at a discount of $1.50 to $3/barrel this month. The grade is a mix of Kurdistan's Tawke and Taq Taq grades and is expected to change over time as the first loadings from storage were mixed with some residue of Iraq's Kirkuk grade.
Buyers of oil from the Kurdistan Regional Government, or KRG, deposited $93 million of the $97 million owed on the first tanker of crude at Turkiye Halk Bankasi
[June 22]
Liberia flagged tanker SCF Altai
"The KRG categorically refutes the claim that it has sold oil to Israel," a spokesman for the Ministry of Natural Resources said in an e-mail. "The KRG has not sold oil either directly or indirectly to such a destination."
The spokesman did not comment on questions asking who the KRG had sold the oil to, or how crude oil from Iraqi Kurdistan had been delivered to Israel.



[June 20]
mt SCF Altai arrived at Israel's Ashkelon port early onJ
une 20 ship tracking and industry sources said. By the evening, the tanker began unloading the Kurdish oil, a source at the port said.
[June 19]
Two more tankers will load Kurdish oil at Ceyhan by June 22. Kurdish exports may double to as much as 250,000 barrels a day next month
On May 22, mt United Leadership filled with the disputed oil left the Ceyhan terminal with 1 million barrels for Europe.Then it appeared to be bound for the Americas, as a concerted Iraqi government effort to block its passage led to the tanker turning around on May 30 after getting almost 200 miles across the Atlantic Ocean. The tanker moored about 5 miles off Mohammedia port in Morocco on June 3. With this much oil now flowing onto the international market from Kurdistan, with Turkey's help, sooner or later it will find buyers. Turkey sees Kurdish crude oil exports through its Mediterranean port of Ceyhan as "entirely legitimate" and will continue as long as oil is sold. The next shipment is scheduled for June 22.
After two days of waiting on the coast of Malta, United Emblem transferred its cargo [
1.045mn barrels of crude]
to the Liberia flagged tanker SCF Altai which headed for the Israeli Port Ashkelon.
A third tanker carrying KRG oil stored in Ceyhan would transport oil for sale on the international market on June 22. On a daily basis 120,000 barrels of Kurdish oil flow to Ceyhan via the pipeline without interruption. Last December the KRG administration completed construction of the Taq Taq-Khurmala-Fish Khabur pipeline that connects the Taq Taq oil field to the entry point for the Kirkuk-Ceyhan pipeline. Since then Kurdish oil exports have continued uninterrupted in a pipeline capable of sending a maximum of 300,000 barrels of oil per day to Turkey.
KRG oil exports from the port of Ceyhan began on May 23. The first tanker, United Leadership, which left the Turkish port in May, is currently positioned off the coast of Morocco. However the second tanker, United Emblem, sailed to Ceyhan yesterday afternoon.
Gross tonnage:

81,085 tons
While the fate of oil in the first two tankers is not yet clear, Irbil-based Kurdish news portal Rudaw reported on June 15 that Kurdish oil, the sale of which was impeded by Baghdad and Washington, has been sold to buyers in Austria and India.
United Leadership
United Emblem
At the time of writing, the cargo vessel United Leadership was moored in the Mediterranean, laden with 1 million barrels of oil taken from storage tanks at the Turkish port of Ceyhan.
Kurds have now shipped a second crude cargo. The United Emblem loaded 1.045mn barrels of crude at Ceyhan, Turkey, on June 9. The vessel is currently in international waters near Morocco.
Baghdad says the semiautonomous northern Iraqi enclave of Kurdistan can't legally export its crude without going through the federal government in Baghdad. The Kurdistan Regional Government, meanwhile, has repeatedly challenged that position and in late December started piping oil from Kurdistan to Turkey for eventual export by tanker. Late last month, the KRG announced the departure of the United Leadership from the Turkish port of Ceyhan, marking it as a milestone for its nascent oil industry.
Baghdad immediately threatened to take legal action against anyone who bought the shipment. Since then, it has remained unclear who bought the cargo, where it was headed and whether any government would allow for it to be unloaded amid Iraq's threats. Iraq surpassed Iran in 2012 to become second in the Organisation of Petroleum Exporting Countries. The main pipeline is from Kirkuk to the Mediterranean port of Ceyhan, Turkey
The seizure of Iraq's second-largest city by militants from a breakaway al-Qaeda group is hobbling the effort to fix its main pipeline for crude exports and boost output at one of its biggest oilfields. Plans to pump more oil at Kirkuk with help from foreign partners such as BP Plc will be put on hold while the violence . The field is Iraq's fourth-largest, with 8.9 billion barrels in estimated reserves. It has been producing since the 1920s and currently pumps about 270,000 b/d.
Growth in Iraq's output has helped underpin OPEC's supply to global markets as fighting in Libya has curbed production in the North African country and international sanctions against Iran for its nuclear program have cut that nation's exports. Fighting in the northern city of Mosul forced a halt in repairs to the main pipeline from Kirkuk to the Mediterranean port of Ceyhan. Shipments through the pipeline, a frequent target of sabotage, have stopped since March 2.