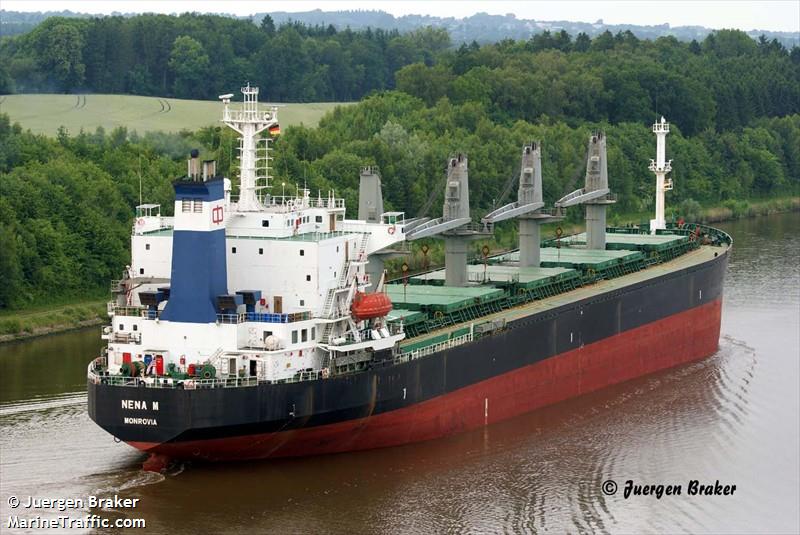 Kirby claims the collision of Liberian-flag bulker Summer Wind with Kirby barges 27706 and 27705 and tugboat M/V Miss Susan has cost it more than $10 million in losses, damages, and expenses, and it is seeking a warrant of seizure and the sale of M/V Summer Wind to pay for damages, interest, attorney's fees, and court fees. Kirby filed the suit in the Houston Division of the Southern District of Texas and is being represented by the Houston law firm Stepp & Sullivan PC.
Local news outlet KPRC Texas reported that the captains of both the Summer Wind and the Miss Susan were in communication about five minutes before the collision, and quoted the Summer Wind captain saying "If you keep on coming, I'm going to get you." Kirby Inland Marine LP (Kirby) has filed a lawsuit over last month's Houston Ship Channel collision seeking more than $10 million against bulk carrier M/V Summer Wind, its owner, Sea Galaxy S.A., and its operator, Cleopatra Shipping Agency Ltd.,
[March 25]
Penoyer said the investigation into what caused the collision has not determined who was at fault. "(The) investigation will take an extended amount of time to determine all of the factors that went into the cause ... It's vastly premature to discuss any assessment beyond that."
A search of the Coast Guard's accident investigation reports over the past ten years shows The Kirby Inland Marine-owned tugboat has been involved in eighteen incidents or accidents. Six of those were collisions with other vessels, docks and bridges. The tugboat Miss Susan has also run aground and experienced mechanical failures, including loss of power or steering eleven times.
[March 24]
Apparently , a Bulk Carrier departing from the port of Houston collided.
The ship was a 585-foot bulk carrier named the Summer Wind, IMO: 9114139. After the collision with a barge carrying bunker oil., the ship turned around and berthed at an anchorage at the Bolivar Peninsula. It remained there March 22. manager CLEOPATRA SHIPPING AGENCY LTD, Greece. Flag: Liberia