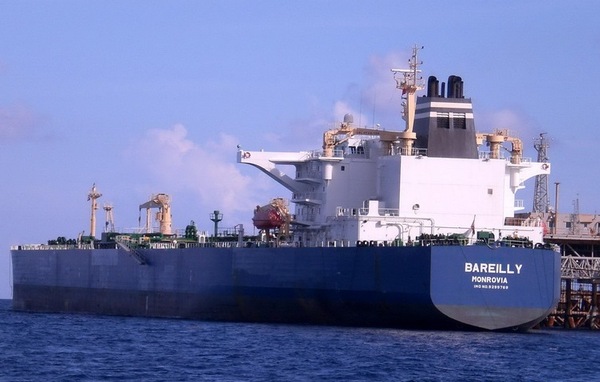 [November 30]Eni has put the Bareilly on subs at Worldscale 245 for a Ceyhan-Mediterranean voyage with a November 28-30 laycan, and a source close to the deal confirmed the details.
Market sources said that the cargo is Kirkuk, a heavy sour crude produced from the fields in northern Iraq and exported through the Iraq-Turkey export pipeline to Ceyhan on Turkey's Mediterranean Coast.
Vessel's name:
Bareilly
Last updated:
Nov 07, 2014
Ex-name(s):
ALDANA
IMO number:
9299769
Flag:
Liberia
Call sign:
A8KG7
Port of Registry:
MONROVIA
Summer DWT:
106061.00 MT
Type of vessel:
Oil Tanker
Built:
Sep 07, 2005
Type of hull:
Double Hull
Owner:
Porlock Maritime Company Limited
Class Society:
Det Norske Veritas
Operator:
Columbia Shipmanagement (Deutschland) GmbH
[December 1]
Iraq's state oil marketer SOMO will sell its first cargoes out of the Turkish port of Ceyhan since March at the end of November after reaching a deal with the Kurdistan Regional Government last week, market sources said on Wednesday.
The oil will be a blend of Kurdish crudes, the sources said.
Italy's Eni will load a cargo of about 600,000 barrels loading on Nov. 29 with Lukoil's trading arm Litasco expected to pick up another, a regional shipping source and a trader said.
SOMO approached its clients following the deal with the KRG to see if they would be interested in buying the crude, traders said, at the official selling price for Iraq's usual grade out of Ceyhan, Kirkuk.